---
AS & A2
---
"The ideas of economists .. are more powerful than is commonly understood. Indeed the world is ruled by little else."
John Maynard Keynes, Economist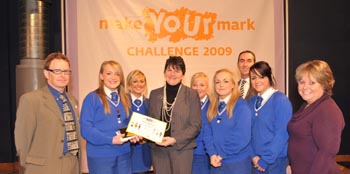 Economics is the study of how people, organisations and communities make best use of available resources.
It should enable students to understand better the economic issues that affect their lives and the lives of others. Increasingly, the subject is an issued-based one.
Although a certain amount of theory is still included much greater emphasis is put on the applications of the theory to current economic issues.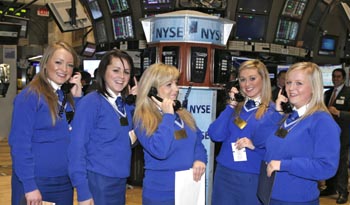 Such issues include:
the Minimum Wage
Third World Debt
Globalisation
Environmental issues
"fat cat" salaries
Privatisation
Health care
The course aims to provide students with opportunities to:
Develop the skills of analysis, application, data-handling, communication and evaluation
Develop a working knowledge of the methods of economic enquiry and the economist's way of thinking
Develop the habit of reading critically to gain information about the changing economy in which they live
The examining board used is CCEA. Over the years we have had enviable results with students going on to pursue their Economics studies at university.
Reasons to Study Economics
---
It can help you understand many of your other subjects. For instance in Geography, you might consider economic development and in History you might look at the hyperinflation of the 1920s.
The subject provides an excellent foundation for a higher education in Economics or in a wide range of other areas such as accounting, business administration, environmental planning and European Studies, which have an economic underpinning.
Economics is highly relevant to a whole range of career options such as banking, accountancy, business management and the civil service. Furthermore it may well form part of any requisite professional training.
AS
Unit 1 Markets & Prices
Unit 2 The National Economy
A2
Unit A2 1 Business Economics
Unit A2 2 The Global Economy
Links with the world of economics
To assist in emphasising the dynamic nature of economics and its relevance to everyday life the department has forged links with a number of relevant organisations and individuals as well as entering competitions such as the Bank of England's Interest Rate Challenge.