Staff
---
GCSE, AS & A2 Business Studies
---
""I never dreamed about success. I worked for it."
Estée Lauder, entrepreneur
---
FACILITIES
We have two teaching classrooms equipped with interactive whiteboards. One of the rooms is an ICT suite. Along with access to iPads we have a range of DVDs on many business topics. Students are encouraged to make use of the Department's twitter account and various business related/revision websites. A copy of the Business Review Magazine is available in the school library.
BACKGROUND TO DEPARTMENT
In addition to achieving academic excellence and examination success in Business Studies we want our students to receive a unique insight into the world of work and enterprise. Through their study our students discover how businesses and government in Northern Ireland and further afield operate and the essential functions of a successful enterprise.
Everyone, no matter their age, is affected by the activities of business and government. Business Studies reflects the dynamic nature of the business world and helps students understand more about how and why businesses operate in the way they do. Students are able to relate what they study to everyday activities, such as purchasing products, and the news reports in the media.
Business Studies is a popular choice at GCSE and AS level and many of our students go on to successfully study business-related degrees at university before pursuing careers in the business world. We also aim to prepare students for life-long learning by implementing strategies such as setting open ended challenges and promoting independent learning. The subject has a strong emphasis on the practical application of theory through the use of case studies and students are given opportunities to develop life skills such as managing information, communication, problem solving, decision making and working with others, to name a few.
TRIPS, VISITS AND EXTRA-CURRICULAR ACTIVITIES
The Business Studies Department is committed to enabling students to experience first-hand the world of business and enterprise. We recently visited London and have taken students on numerous industrial visits to local businesses including Coca-Cola, Tayto, Chain Reaction Cycles and McDonald's. Numerous enterprise activities are focused on Global Enterprise Week in November, including talks by local entrepreneurs and competitions.
YOUNG ENTERPRISE
Although Business Studies is not offered at Key Stage 3, the Department delivers Enterprise Studies to Year 8 students. This entails participating in a number of creative and fun enterprise challenges and competitions including the opportunity to attend Young Enterprise NI's "Big Market" at St George's Market in December.
To provide a flavour of the subject for Year 10 students, they are given the opportunity to participate in the YE Project Business. This affords students the opportunity to gain a practical, activity-based insight into the world of business through sharing real life experiences of a local business advisor. The YE Learn To Earn programme, provided for all Year 11 students, provides a similar role.
As part of the Year 13 Enrichment Programme the Business Studies Department runs the YE Company Programme. Students set up and run a real firm from September to April under the guidance of a business volunteer. They get practical, hands-on business experience whilst confronting the highs and lows of creating and running a proper functioning enterprise. Our students have achieved notable success in this competition over the years, picking up many prizes, and invaluable life-skills, in the process.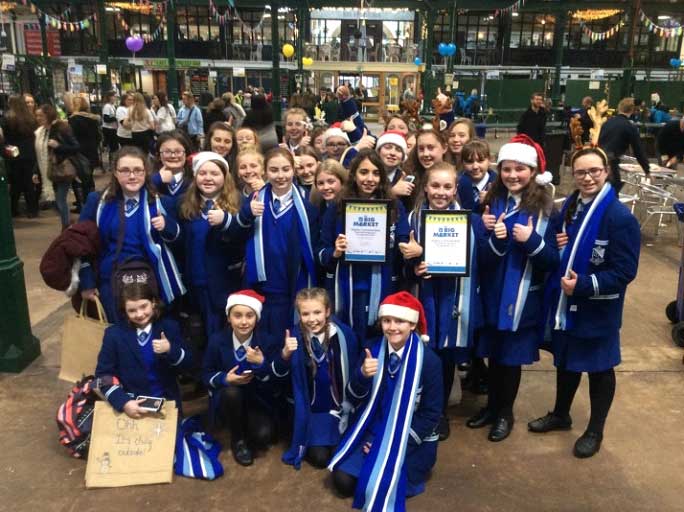 GCSE (CCEA SPECIFICATION)
September 2017 sees the introduction of the new Revised GCSE Business course designed to enable pupils to engage with, explore and understand business behaviour and develop a critical understanding of what business is and does. The revised specification provides students with an understanding of the functions and activities of business departments such as finance and human resources. Students will also acquire research, communication and numeracy skills applied to a business context, all of which are key employability skills.
GCSE Level – Subject Content
Unit 1: Business start-up
Unit 2: Developing a Business
Unit 3: Controlled Assessment
One compulsory set task and test
GCSE Level Assessment
UNIT

METHOD

CONTRIBUTION

LENGTH

Unit1

Business Start-up

Externally assessed examination consisting of short questions, structured data response and extended response questions

40% of GCSE

1.5 hours

Unit 2

Developing a Business

Externally assessed examination consisting of short questions, structured data response and extended response questions

40% of GCSE

1.5 hours

Unit 3

Controlled Assessment

One compulsory set task and test

Part A: Information for a business plan gathered by student research.

Part B: Written business plan.

20% of GCSE

Part A: 12 hours research

Part B: 1 hour
A LEVEL (CCEA SPECIFICATION)
The recently revised A Level specification is dynamic and engaging, taking a holistic approach to the subject and investigating and analysing a wide range of contemporary business issues. It includes relevant topics in today's society such as digital technology and e-commerce, business ethics, international business and globalisation. This AS and A Level provides a worthwhile and interesting course and the material studied will be valuable for candidates intending to pursue careers in any area of business.
A Level – Subject Content
AS Level
The AS course includes the following topics:
Enterprise & Entrepreneurship
Forms of Business Ownership
Stakeholders
Markets & Market Forces
Quality Management
Organisational Design
Management & Leadership
Marketing
E-Commerce
Finance
A Level
The A Level incorporates the AS Level topics, plus additional topics such as:
Business Objectives & Culture
Macroeconomics & Globalisation.
Choosing strategic direction.
Managing strategic change.
AS Level Assessment
UNIT

METHOD

CONTRIBUTION

LENGTH

AS1 Introduction to Business

Externally assessed examination consisting of 2 compulsory structured data response questions

(40 marks each)

50% of AS

20% of A level

1.5 hours

AS2

Growing the Business

Externally assessed examination consisting of 2 compulsory structured data response questions

(40 marks each)

50% of AS

20% of A level

1.5 hours
A2 Assessment
UNIT

METHOD

CONTRIBUTION

LENGTH

A2 1

Strategic Decision Making

Externally assessed examination consisting of 1 compulsory structured data response question

(90 marks)

30% of A level

2 hours

AS 2

The Competitive Business Environment

Externally assessed examination.

Students are required to produce a business report analysing problems, evaluating evidence and proposing/justifying solutions.

(90 marks)

30% of A level

2 hours